* Muscle & Cavity Iron Available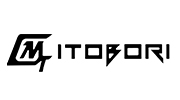 Itobori golf products can be 100% personalized, and each single driver, fairway wood, hybrid, iron, wedge, and putter is handcrafted according to the specific needs and requests by the customer.
The word ITOBORI refers to the one cut carving style, a specific method for manufacturing our products. The clubs are shaped through roughly sanding it on a sanding belt, instead of using the traditional barrel machine. With this method, the product shape is finished before it gets heated for final polishing. Because the products do not have to be cooled down over and over again to create the shape, the material can remain soft and delivers exceptional feel upon impact. The method also naturally provides the unique design and looks for our products, while leaving the face contour of the clubs pristine and clear. The roughly cut edges and finishes on the irons and wedges particularly make it easier to set up your shot as the sole of the club is multifaceted and creates only moderate friction between the sole and the ground during impact.